HIGHLIGHTS
The Super News
Nor'Westor Clubhouse Lounge
Junior Development Program
2017 Men's Invitational
The Pro Shop: Lessons and Merchandise
Message from the President
Asking the Experts
How can you Help your Club?
Clubhouse Improvements
Chef's Table
Golf Pass Reminder
More Disturbingly Accurate Golfisms
Message from the Club President
Summer is now here and the long days give us time to squeeze in 18 holes (or more) after work! We have had alot of rain and hopefully soon we will see more consecutive sunny days!
I would like to take this opportunity to welcome our new members. We sincerely hope that you enjoy your season with us. And, of course, we welcome back all our returning members. We appreciate your support.
If there is anything we can do for you, please don't hesitate to reach out to the Board by email at directors@fwcc.ca
We have already hosted some great member events and there will be many more throughout the season. We encourage all members to come out for a fun golf and social experience.
Your participation in these events will guarantee a great golf and social outing and will contribute to the success of our club!
On behalf of the Board, I would like to thank our Senior Team at FWGCC. We truly have some of the best and are lucky to have them. Enjoy your season!
ASKING THE EXPERTS
The Board of Directors has representation from many business sectors, each bringing their expertise to the table. That said, we are looking to develop an adhoc group of experts from our membership that we can consult with for situations where we do not have the expertise represented.(Marketing, Law, Human Resurces, Grant funding, trades etc.)
If this could be you, please forward your name and area of expertise to directors@fwcc.ca
how can you help your club?
We are still looking for volunteers with time and skills to help with club improvements! Your volunteer hours can earn credits toward cart passes! Send email to directors@fwcc.ca
Please contact our Golf Professional, Craig Morton at craigmorton@fwcc.ca if you hare interested in volunteering as a Player Assistant/Marshal or starter.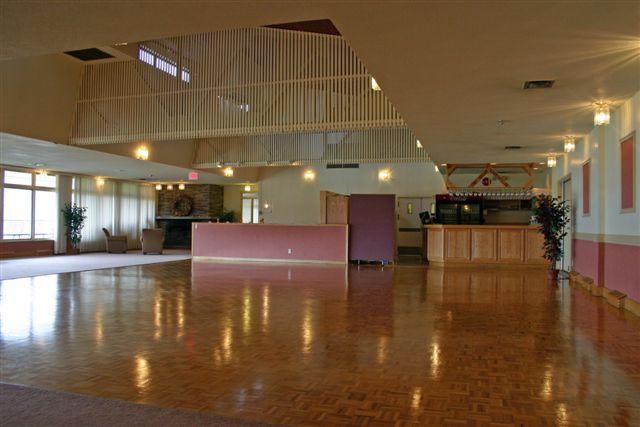 CLUBHOUSE improvements
Through out the season and post season, there will be improvements made as our budget allows. We are budgeting to replace the flooring in the office and start our improvements there as this is the first point of contact for members and guests.
Check out the Calendar of Events on our Website via the link below.
Starters wanted!
The ProShop and Craig (Morty) are still looking for volunteer starters. Members or non-members can earn clubhouse credits towards green fee passes or golf carts depending on the number of hours you volunteer. If you are interested or know of anyone who might be, please contact the Pro Shop.
Chef's table
White Chocolate and Cherry Semifreddo
3 eggs (room temperature) 100g/3.5oz sugar 300ml/10oz 35% cream (whipped to soft peaks) 200g/7oz white chocolate plus extra for garnish) 300g/2 cups cherries (pitted & chopped plus garnish)
Directions:
Line a 1.5L loaf pan with saran wrap leaving enough hanging over the edges to cover the top.
Beat the eggs and sugar until very thick and pale. It should grow to be about 3 times the size (will take several minutes)
Fold in the cream and chocolate to the egg mixture. Then fold in the cherries just to combine. (If mixed too much the cherries will turn the semifreddo a greyish color)
Pour the whole thing into the pan and wrap with the overhanging saran wrap and freeze overnight.
Turn the semifreddo out onto a cutting board and remove saran wrap. Cut slices off the loaf and garnish with the remaining cherries and chocolate.

GOLF PASSES
Reminder: Any passes issued prior to 2017 will expire at the end of this season. Going forward, all passes issued can be used no later than the date of expiry as indicated on the pass.
MORE DISTURBINGLY ACCURATE GOLFISMS
Never wash your ball on a water hole.
Don't play with anyone who would question a "7".
If your driver is hot, your putter will be ice cold; if you can hit your irons, your will top your woods; if you are keeping your right elbow tucked in, your head will come up.
No golfer ever swung too slowly.
No matter how badly you are playing, its always possible to play worse.