HIGHLIGHTS
The Golf Course
We Need your Help!
Call for Expertise
Garden Helper
The Pro Shop
Clubhouse News
Honey Do List
Disturbingly Accurate Golfisms
WE NEED YOUR HELP!
The Fort William Golf and Country Club currently has 311 members. We have not included Junior or Student memberships in that statistic.
Even though our numbers are down from previous years, we have more members than any private or semi-private golf club from Winnipeg to Sault Saint Marie. We believe this is a reflection of our member satisfaction as evidenced by our fall survey.
That said, we need your help! We need you, our members to be embassadors for our club.
Help in identifying and recruiting new members in any membership category to join and enjoy the best golf and social experience Thunder Bay has to offer!
Please contact our Golf Professional, Craig Morton at craigmorton@fwcc.ca if you have someone interested in one of the many memberships our Club has to offer.
We will reach out to prospective members with a personal letter and invitation.
Thank you for your assistance!
ASKING THE EXPERTS
The Board of Directors has representation from many business sectors, each bringing their expertise to the table. That said, we are looking to develop an adhoc group of experts from our membership that we can consult with for situations where we do not have the expertise represented.(Marketing, Law, Human Resurces, Grant funding, trades etc.)
If this could be you, please forward your name and area of expertise to directors@fwcc.ca
MASTERING THE GARDEN
Garden hobbyist Jim Petrunka, a member since 1973, retired in 1990 from the MTO and has since contributed countless hours cleaning and maintaining the gardens of Fort William Golf and Country Club.
He has played many rounds of golf at our club, but the most memorable rounds for Jim are those he played at the "Old Course" Scotland, Saint Andrew's, which he has played many times!
Also a wealth of knowledge, I learned from Jim that the Koi in our pond on #18 survive the winter by burrowing in the mud before the pond freezes. The Koi then resurface after the spring thaw!
Make sure to give a "shout out" and big Thank You to Jim when you see him on the course!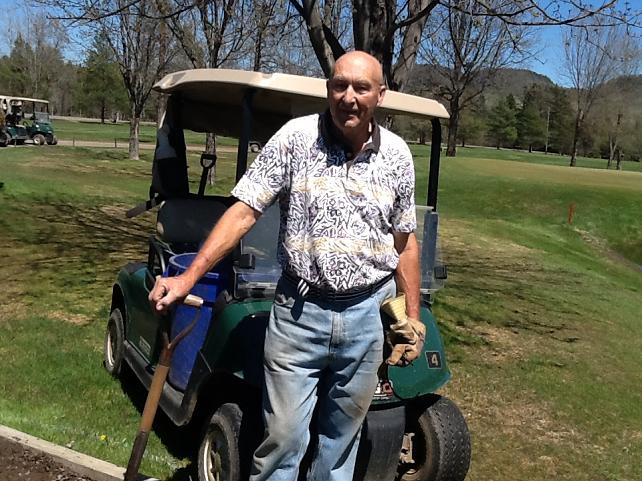 HONEY-DO-LIST
We have been approached by some of our members to provide a list of projects that need to be completed on the course and in the clubhouse. If you are handy and would like to volunteer your time and skills to help with club improvements, please see Craig in the Pro Shop, Greg in the Maintenance Shop or Keli in the Clubhouse.
This includes anything and everything from removing office carpets and shelving, installing vinyl flooring, plumbing, carpentry, painting and many other small projects.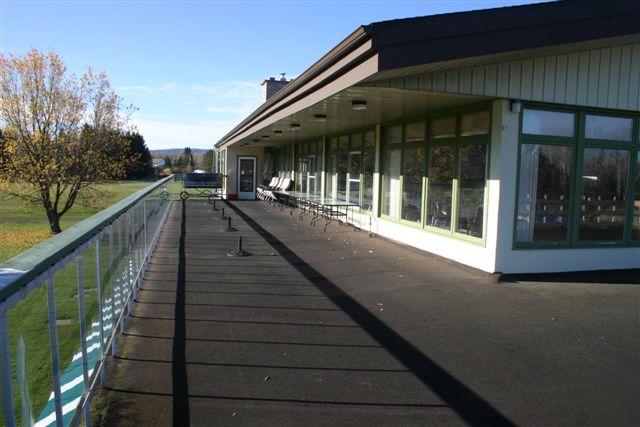 GOLF PASSES
Just a reminder that any passes issued prior to 2017 will expire at the end of this season. Going forward, all passes issued in 2017 can be used no later than the date of expiry as indicated on the pass.
CLUBHOUSE NEWS
In addition to the great events planned this year, starting June 23 we will be hosting Friday and Saturday night Nine and Dine specials for $99/couple (non-members) and $20-$23/pp (members) determined by your choice of two specials. Contact the Office at 475-8925 or the ProShop at 475-4721 for details.
Check out the Calendar of Events on our Website via the link below.
In consideration of the cost for preparing meals for our planned events, we require 48 hours cancellation notice otherwise your account may be charged.